Premier Luxury Boutique Hotel Rooms in Tulsa
Experience boutique hotel accommodations the way they should be. At The Campbell Hotel in Tulsa, our rooms are anything but ordinary. Each one has been meticulously designed for your comfort and satisfaction. Explore the rooms available and discover a whole new history behind them.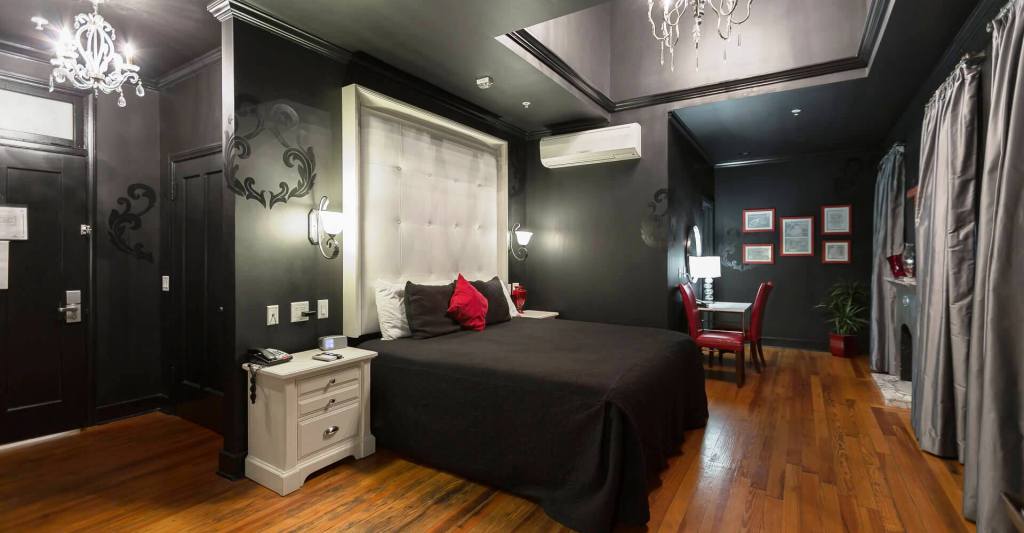 This fabulous king cupola room is one of our larger rooms that allows you to step back in time to the 60's, but with modern flair.
The room features a raised Spanish cupola ceiling with crystal chandelier. Embrace the elegant standing shower.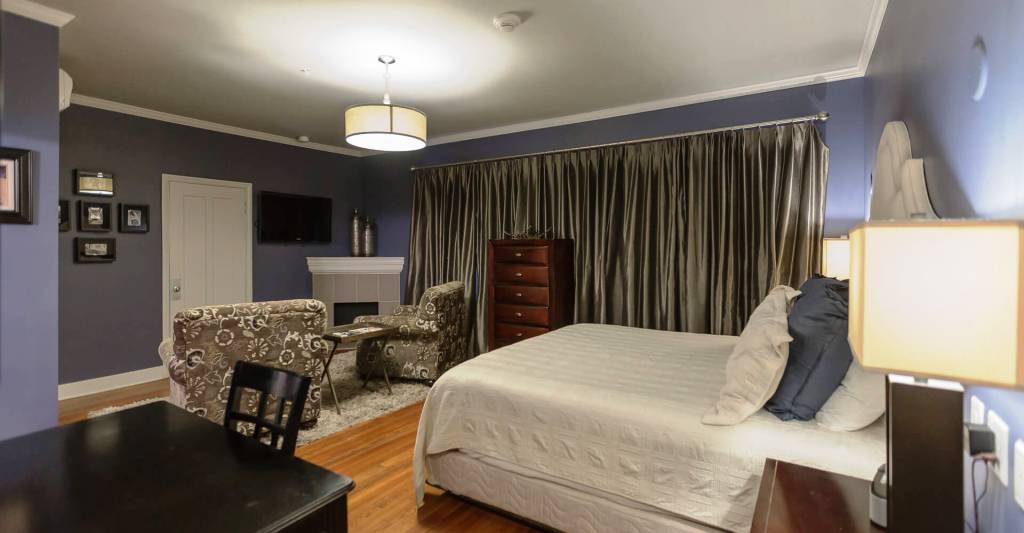 The Golden Hurricane room contains a custom decorative fireplace, spacious writing desk, and more.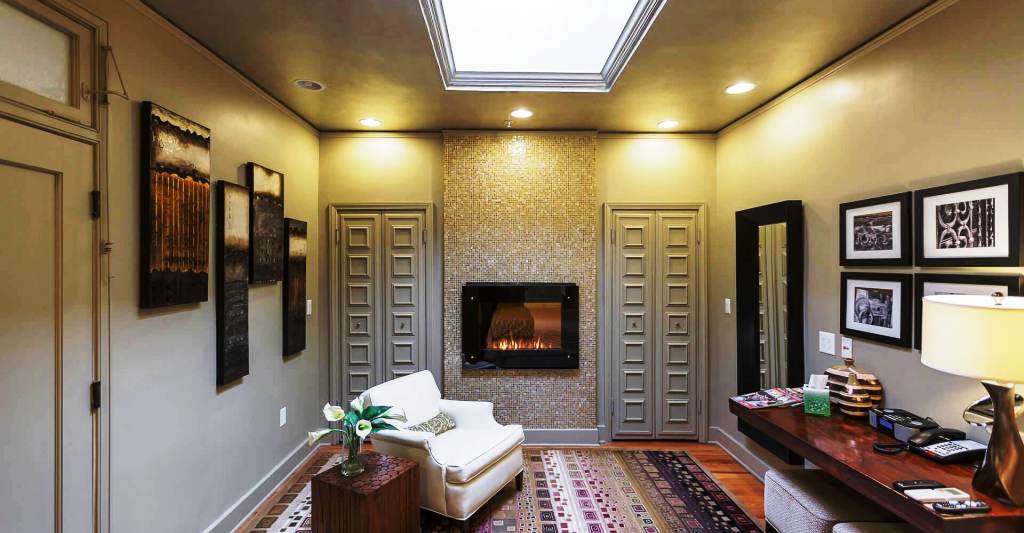 Featuring a skylight instead of windows, The Sky Suite comes plush with white, gold and silver leaf décor.
Escape from reality and cozy up in the four poster canopy bed in this fabulous room and enjoy a picturesque view of Downtown Tulsa.

The Campbell Hotel
2636 East 11th Street
Tulsa, Oklahoma 74104

(P) 855.744.5500
(F) 918.935.3981
info@thecampbellhotel.com
BOOK A ROOM
EXPLORE ROOMS
AMENITIES
ACCOMMODATIONS
HOTEL EVENTS
CONTACT
ABOUT US